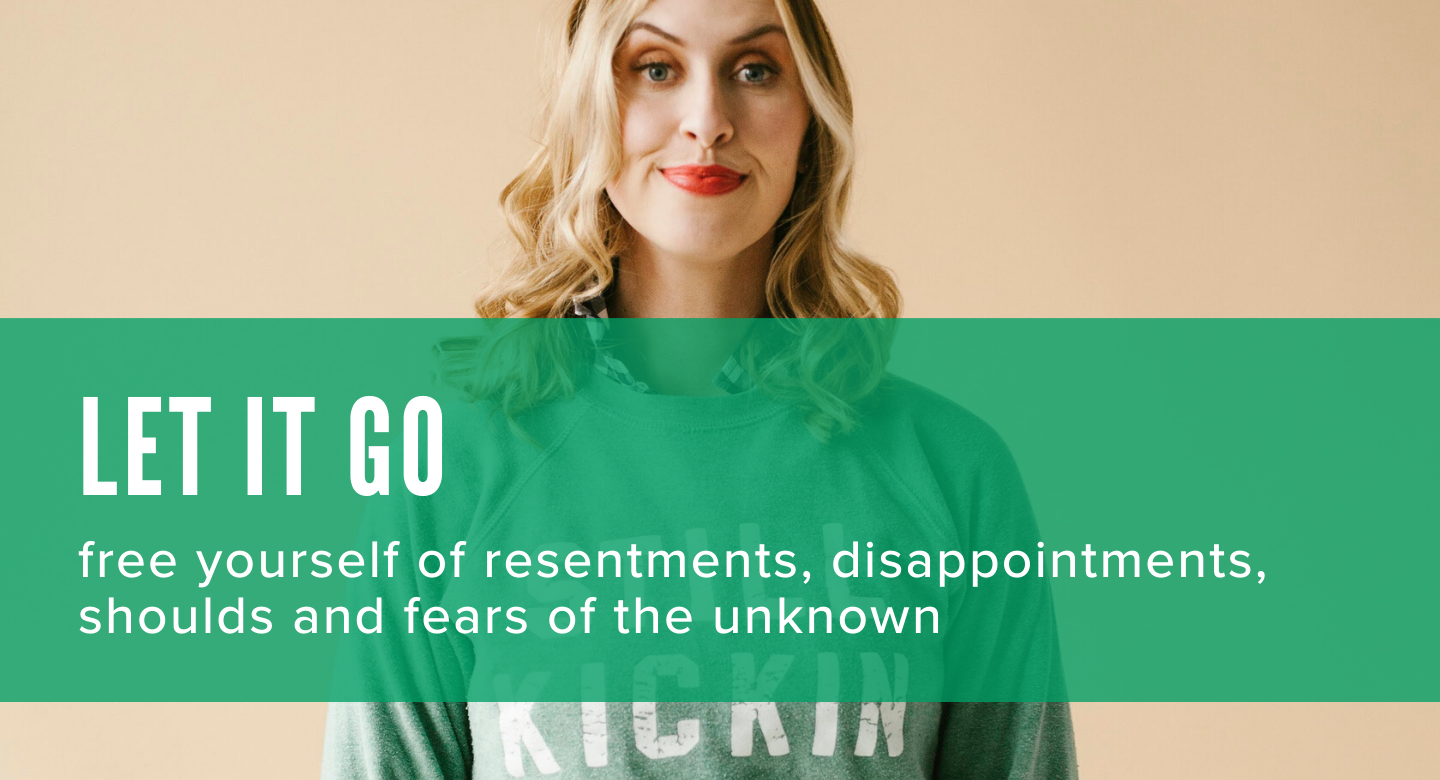 This isn't how my life is supposed to be. Why did they treat me like that? I should've done that differently.
How many of us stay up at night replaying the things we wish we could do over, having imaginary conversations with the people who have wronged us, or worrying about a future that isn't here yet?
Lots of us.
And a lot of us feel bad about that. We feel like there's something wrong with us, when really, we're just doing our best to manage living in a world where our experiences have not met our expectations.
Enter Dr. Anna Roth, a registered holistic psychologist who spends her days helping people lighten their emotional loads and live more fully integrated lives.
Most of us struggle to let go in three key areas:
- Internally — in our relationships with ourselves. These are our shames, our shoulds, and our woulda-couldas.
- Externally — in our relationships with others. These are our grudges, our resentments and the things that continually grind our gears.
- Uncertainty — our worries and anxieties about the future.
Over the course of four sessions, author and podcast host Nora McInerny and licensed psychologist Dr. Anna Roth will serve as your guides as you work through your resentments, disappointments, shoulds, and fears of the unknown to lighten your emotional load and make room for what's next.
Via audio lessons and downloadable exercises, you'll spend your weeks learning practical ways to keep lightening your load moving forward.
Your Instructor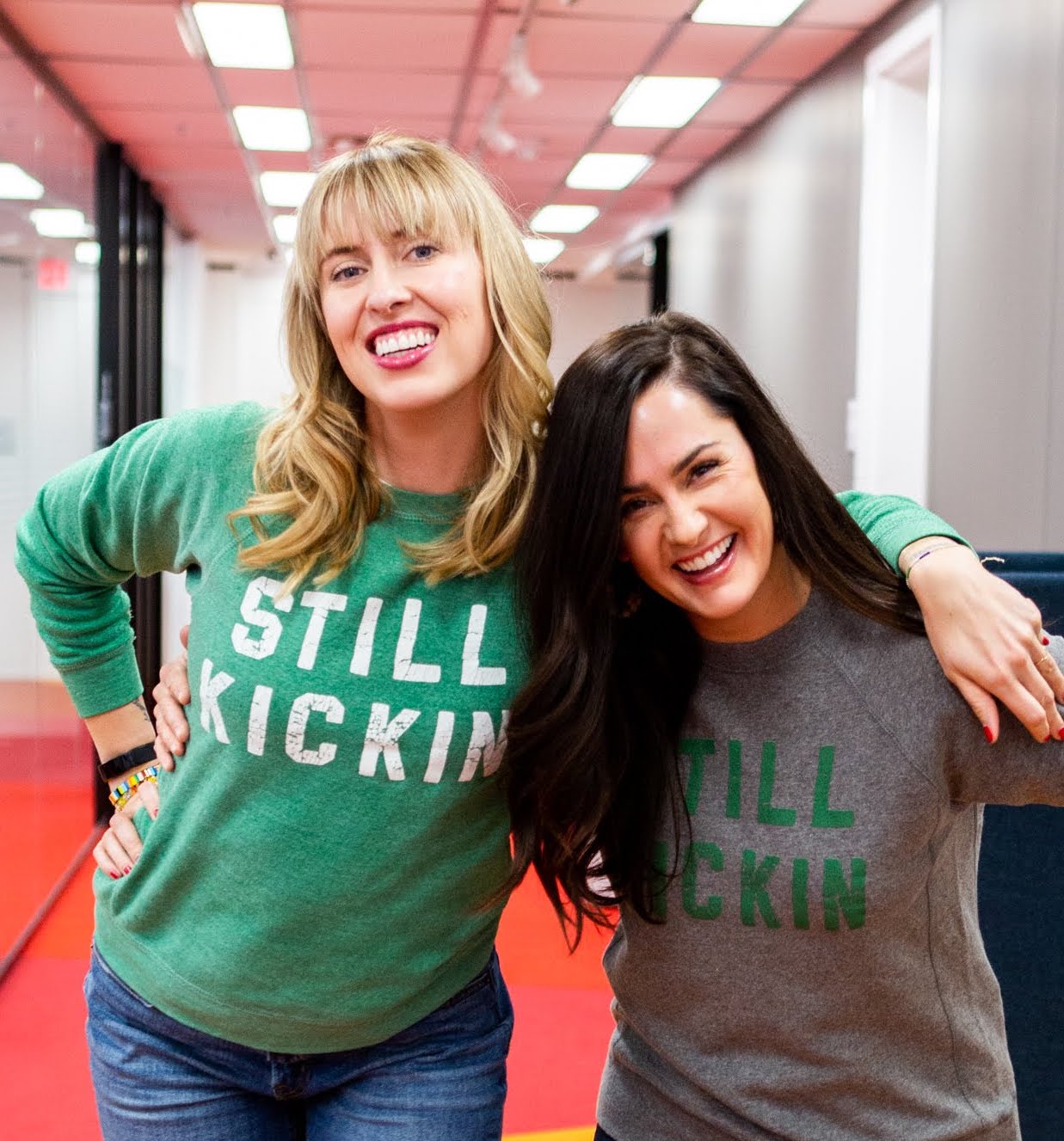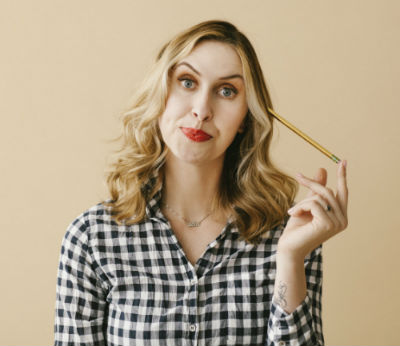 Nora McInerny
Nora McInerny is the creator of the podcast Terrible, Thanks for Asking, the founder of Still Kickin, and a person who has devoted her life's work to bringing the hard things in life into daily conversation. She was voted Most Humorous by the Annunciation Catholic School Class of 1997.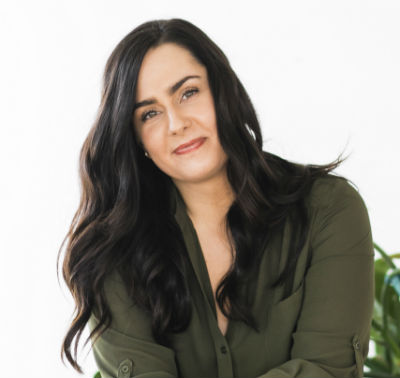 Dr. Anna Roth
Dr. Anna Roth is a Holistic Licensed Psychologist and grief expert who has channeled her own vast experiences of loss into learning, teaching and a deeply felt passion to help others heal. Heartfelt and holistic, Dr. Anna's approach is relatable, warm and authentic. She advocates for integrative and embodied mental health treatment and believes every hardship is an opportunity for evolution. Dr. Anna obtained her MA and PhD in Counseling Psychology from the University of Minnesota with a concentration in Healing and Alternative Therapies; studied Yoga, Ayurveda and Traditional Tibetan Medicine in India; and has her 500 hour Registered Yoga Teacher certification. Dr. Anna has a therapy practice in Minneapolis and offers virtual individual and group grief coaching nationally and worldwide. Learn more at www.drannaroth.com and follow her at @drannaroth.

Course Curriculum
Pre-Course: Welcome!
Available in days
days after you enroll
Session 1: Letting Go Of Resentment
Available in days
days after you enroll
Session 2: Letting Go Of Disappointment
Available in days
days after you enroll
Frequently Asked Questions
When does the e-course start and finish?
You can *start* the course whenever you want, because once you're enrolled, the course is self-paced! Work through the materials at your convenience. Take your time. Just make sure you register before April 30, when registration closes.
How long do I have access to the course materials?
How does lifetime access sound? Once you've enrolled in the course, you have access to the materials forever! And all content is downloadable, so you can save them to your computer or phone or wherever you'd like.
What if I am unhappy with the course? Can I get a refund?
We of course (pun intended) hope this e-course helps you along your letting go journey, and we've laid out the course curriculum ahead of time so you know what to expect when you enroll. We will not be giving out refunds after a student enrolls in the course.
Do I take this course on a computer? On my phone? What about a tablet?
If you'd like to listen to audio lessons and access course materials on your phone or tablet, we highly recommend doing so by logging into Teachable via a web browser (e.g., Chrome, Safari) as opposed to downloading the Teachable app. Many of the course materials are not accessible when using the current version of the Teachable app, and we don't want you to miss out on anything! Logging into Teachable via a web browser on your desktop or laptop computer works great as well.