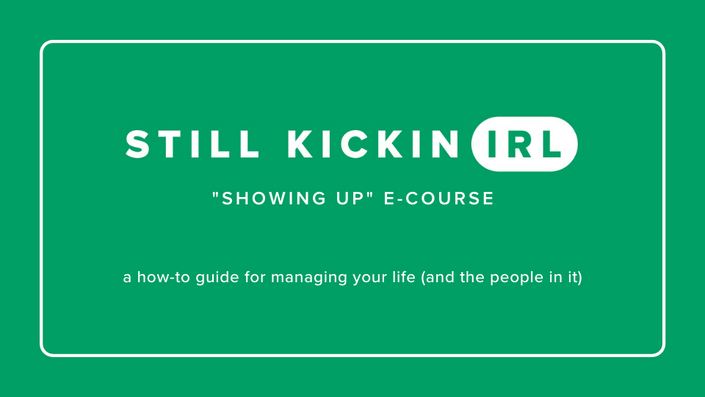 "Showing Up" E-Course
a how-to guide for managing your life (and the people in it)
It can be really, REALLY hard to show up, both for others and for ourselves. Because WHO HAS THE TIME? Or the energy?
We live in a world that has taught us to put our kids or partners or friends or colleagues or strangers before ourselves... and also to put our own busy lives before pretty much everything and everyone else. It's a vicious cycle of selfish vs. selfless. And it's just. too. much.

The Still Kickin team (and a crew of attendees!) spent a weekend in northern Minnesota this fall learning how to make all of this "showing up" stuff feel more manageable. This e-course is for those who couldn't attend in person and for the friends who attended and want to revisit some of the material. It's led by 10 different instructors and presented by Still Kickin co-founder Nora McInerny.
This e-course will:
Help you define and identify ways to prioritize showing up within your life.
Identify personal barriers and choices that diminish prioritizing your own needs.
Share new activities and reflections that can be integrated into your life to help rejuvenate and center yourself.
Help to create a plan for prioritizing your needs so you can show up where and when it matters most.
We can't take care of anyone else if we don't know how to take care of ourselves. Let's learn how to set healthy boundaries, build sustainable support systems, and just… ya know… rest?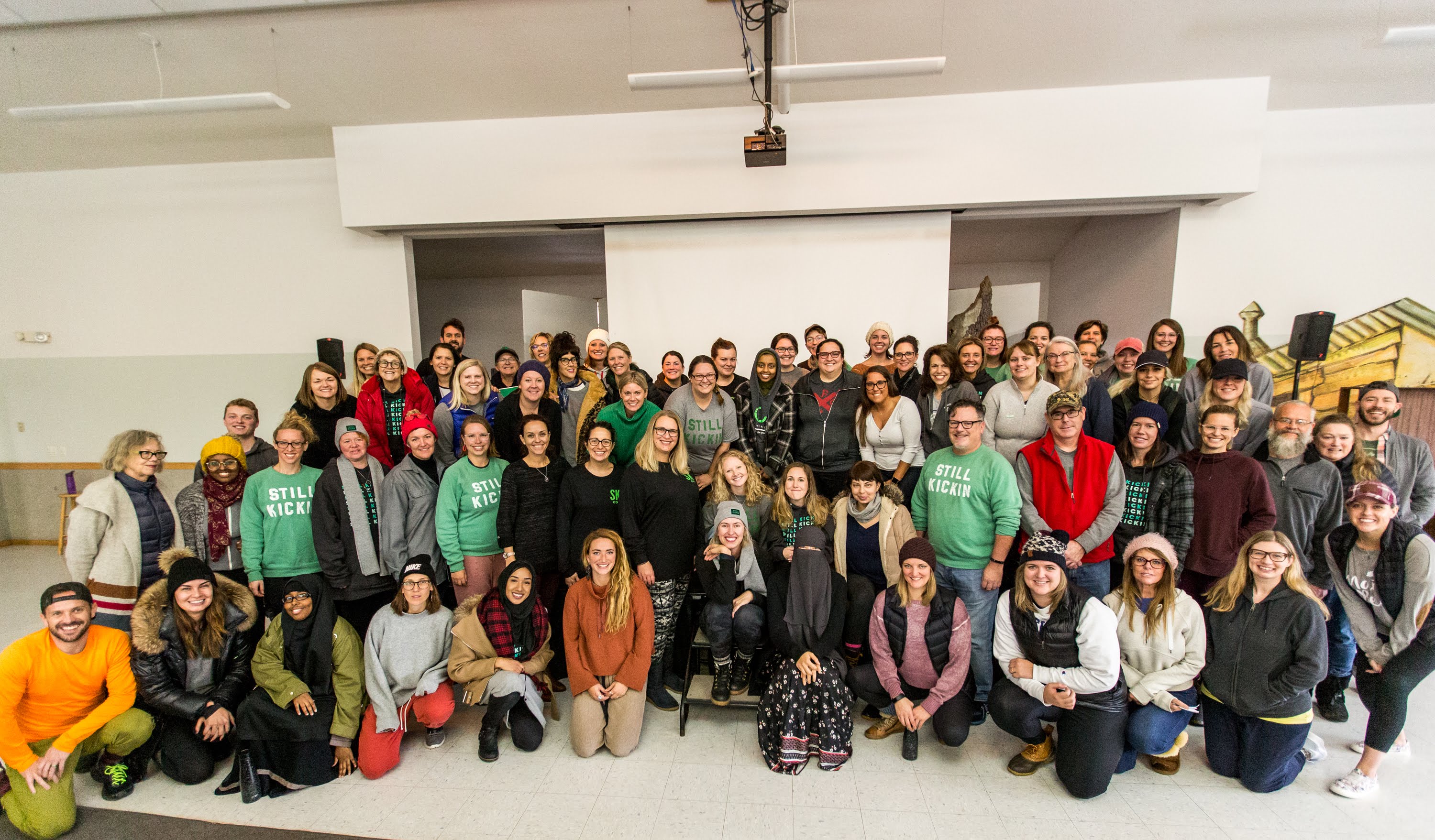 The crew that attended our Fall 2019 IRL retreat!
Your Instructor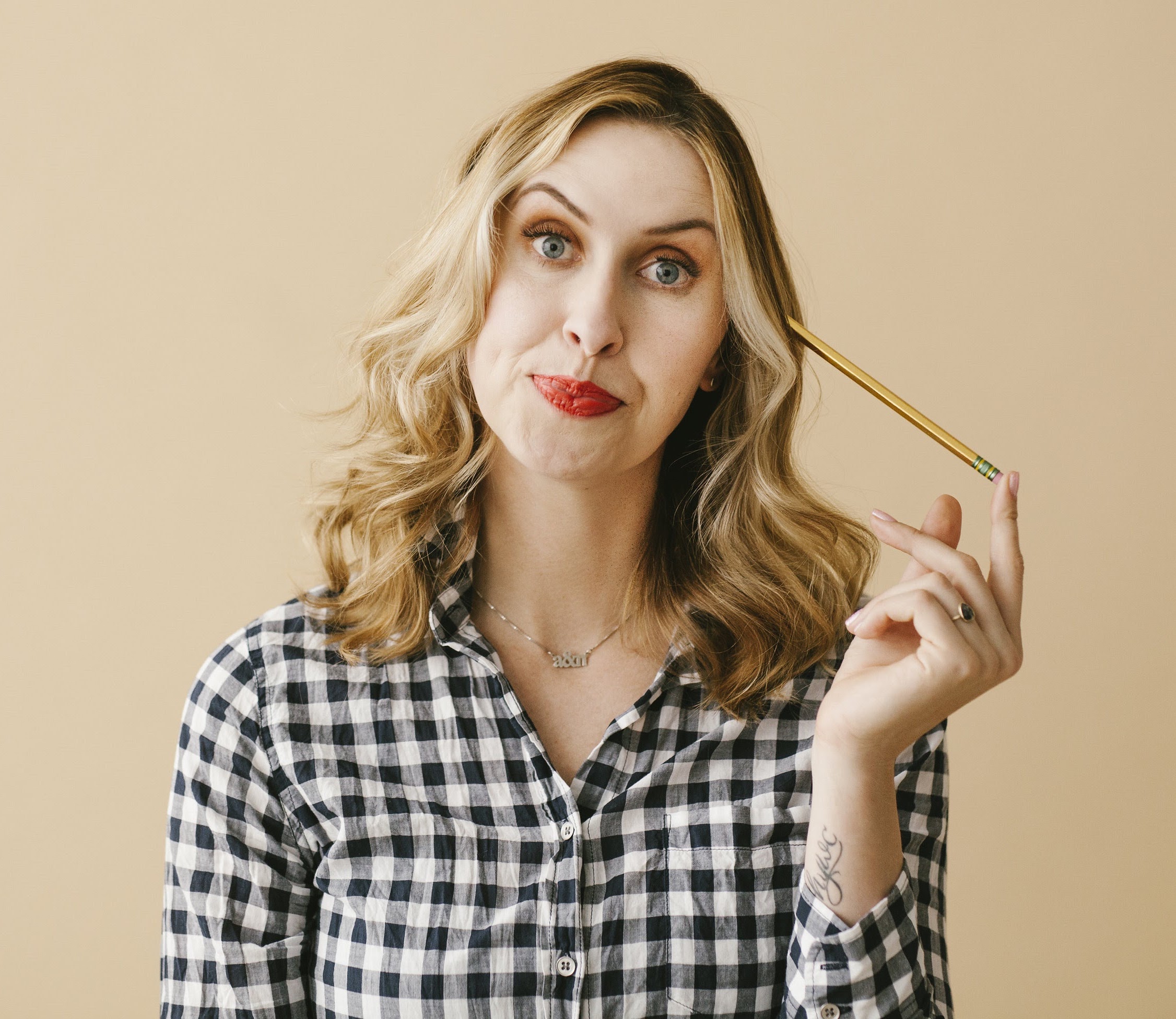 A reluctant grief expert and "notable widow" (her words), Nora McInerny miscarried her second baby, lost her Dad to cancer and also lost her husband, Aaron, to a brain tumor all within 6 hellish weeks in 2014. A prolific creator, Nora wrote the critically-acclaimed memoirs It's Okay to Laugh (Crying is Cool Too) and No Happy Endings, as well as The Hot Young Widows Club. She hosts the award-winning podcast Terrible, Thanks for Asking, founded the non-profit organization Still Kickin, spoke on TED's mainstage and writes essays published in Elle, Cosmopolitan, Time, Slate and Vox. A master storyteller, Nora is known for bringing heart and humor to even the toughest topics. She was voted Most Humorous by the Annunciation Catholic School Class of 1998.
Course Curriculum
Welcome!
Available in days
days after you enroll
How We Show Up
Available in days
days after you enroll
Barriers To Showing Up
Available in days
days after you enroll
Frequently Asked Questions
When does the course start and finish?
This iteration of this e-course will be available until February 29th, 2020. If there are activities or recordings that you would like to have longer, we'd recommend downloading them to your desktop (that feature is not available via the mobile app).
Can I get a refund if I decide the course isn't for me?
We of course (pun intended) hope the course is helpful, and we've laid out the course curriculum ahead of time so students know what to expect when they enroll. We will not be giving out refunds after a student enrolls in the course.