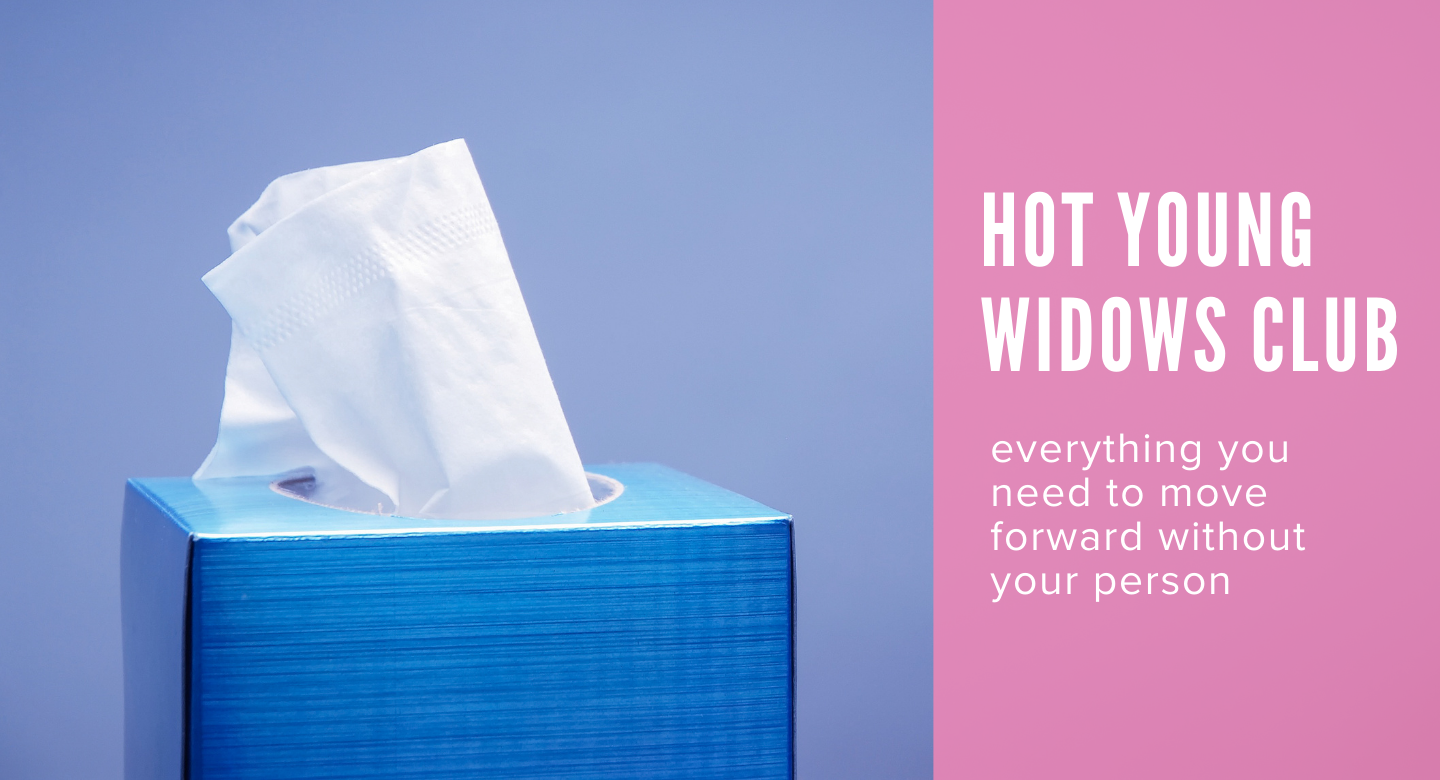 We live in a world that's terrible at grief. If you're lucky enough to have a full-time job with benefits, you'd also be considered lucky to get 3-5 days of bereavement leave if your partner dies. That's not enough time to plan a funeral, let alone deal with your grief and figure out how to move forward without your person. And you do need to deal with your grief, or it will deal with you.
But how does a person deal with their grief, exactly? When it seems like everyone else is getting on with their lives while you're stuck in the muck, what can you do to help yourself?
The Hot Young Widows Club E-Course is a guide to grief work for widows created by Nora McInerny and holistic licensed psychologist Dr. Anna Roth. It dives into some of the most challenging and important aspects of grief to help you understand not only what is happening to you but what you can do about it.
The course includes:
six tailored and downloadable audio lessons that take you from, "Is what I'm feeling normal?" to, "How do I move forward?"
session handouts, custom worksheets and tailored "homework" for each weekly lesson (totally optional, not mandatory)
downloadable guided meditations and visualizations courtesy of Dr. Anna Roth
Register today! Let's get ready to grieeeeeeeve!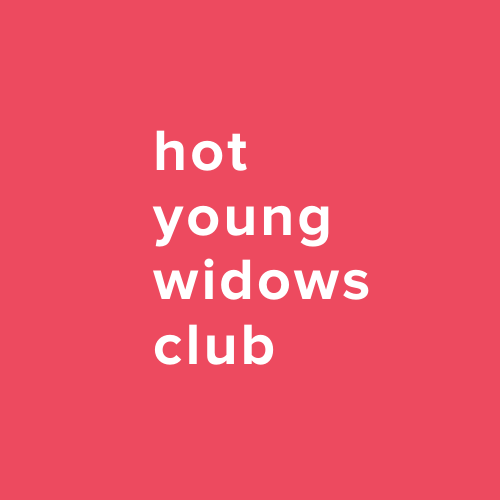 "Your course was (and is) the best thing I did for my grief. I have read, meditated, prayed, cried, yelled, sworn, slept, eaten and drank my way through this, but the most in control I have felt was taking your course."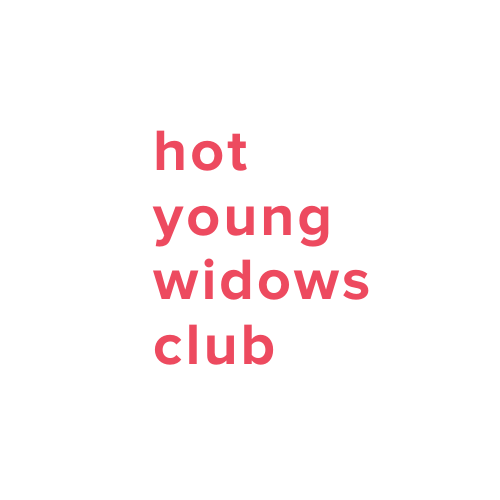 "I have been grieving for over two years. I didn't think there would be more to learn, but I was happily wrong. You presented new information that helped. Thank you both."
Course Curriculum
Pre-Course
Available in days
days after you enroll
Session 1: Am I Normal?
Available in days
days after you enroll
Session 2: Grief Brain
Available in days
days after you enroll
Frequently Asked Questions
Can I get a refund if I decide the course isn't for me?
We of course (pun intended) hope the course is helpful in your grief journey, and we've laid out the course curriculum ahead of time so students know what to expect when they enroll. We will not be giving out refunds after a student enrolls in the course.
Can I take this course if I'm not a widow?
Well, you *could*... but we actually have another grief guide for grievers of all types and recommend you take that one instead.
How do I know if now is the right time for me to take this course?
We ask that you do an honest assessment of where you are in your grief journey to determine if this class is most likely to be helpful or overwhelming. For most, the desire to avoid and the presence of intense pain and discomfort is to be expected. You will likely feel some hard emotions during this course, but also some good ones — hope, validation and a sense of reassurance that what you are going through is "normal." However, timing is important. If you just lost your person and are currently in a state of shock, now might not be the best time to take in the information this course will provide. If you are experiencing frequent dissociation, are actively engaging in self-harming or addictive behavior, or are experiencing suicidal ideation, then you are in need of in-person professional help ASAP, and we do not recommend taking this course at this time. If you are on the fence, take a look at the course overview with your therapist to determine if the content feels manageable for you!
When does the e-course start?
Once you've registered, you can begin the coursework at any time!
How long do I have access to the course materials?
Forever! Once you're enrolled, you can come back to the materials as often as you like.