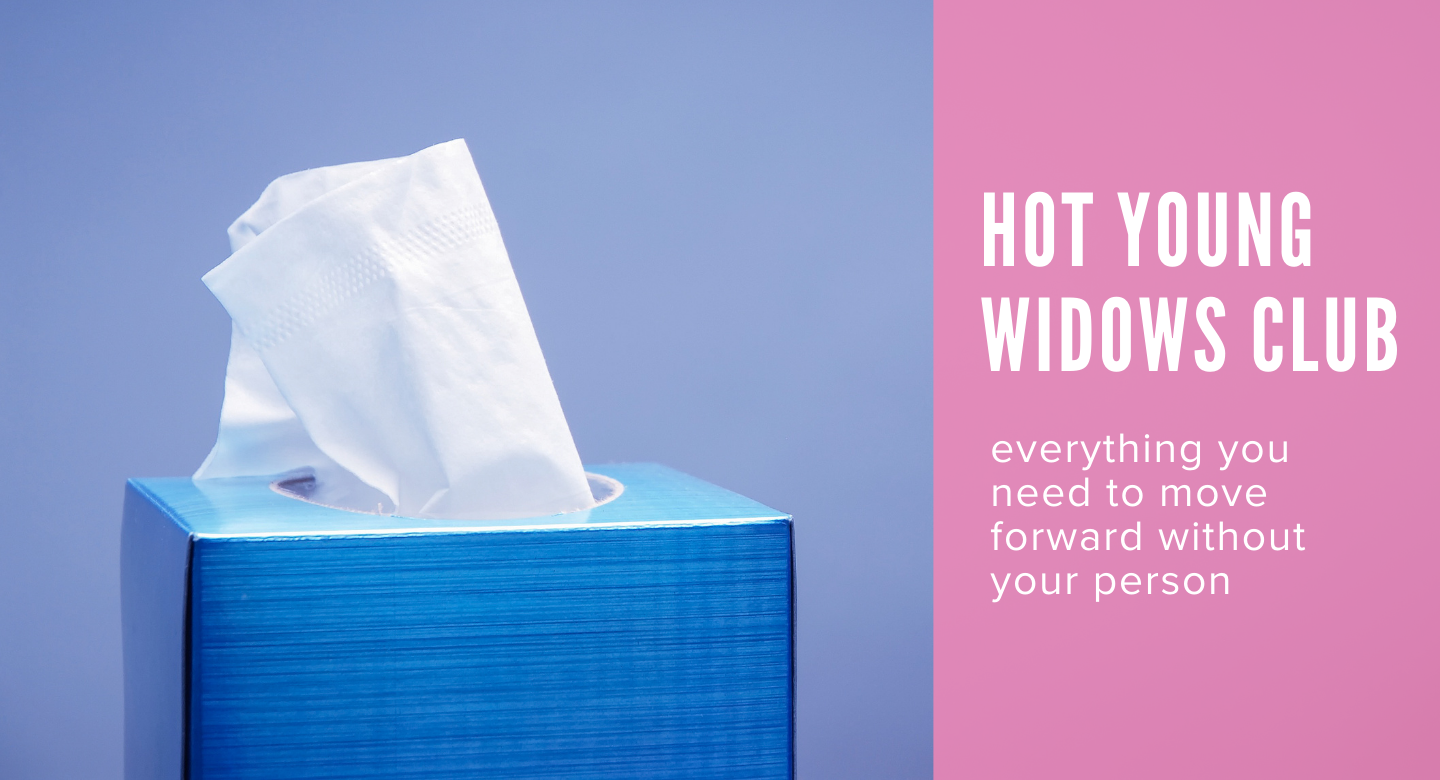 Enrollment is closed for this cohort! Our next cohort will begin April 2021.

----
If you live in the U.S., then you know our society is pretty terrible at grief — personally, professionally and institutionally. Many full-time jobs (even with benefits!) only provide 3-5 days of bereavement leave if your partner dies, and we all know that grief takes longer than a few days to process.
We also know that you need to move forward with your grief, or it can overtake you. So how do you deal with grief, exactly? Especially when it seems like everyone else is getting on with their lives and the world just keeps spinning while you're stuck in the muck?
The Hot Young Widows Club E-Course is a guide to grief work for widows created by Nora McInerny and holistic licensed psychologist Dr. Anna Roth. It dives into some of the most challenging and important aspects of grief to help you understand not only what is happening to you but what you can do about it.
This course includes:
Six tailored and downloadable audio lessons that take you from "Is what I'm feeling normal?" to "How do I move forward?" while you drive, walk, eat, sit and do life.
Session handouts, custom worksheets and tailored "homework" for each weekly lesson (totally optional, not mandatory).
Downloadable guided meditations and visualizations courtesy of Dr. Anna Roth.
We know how beneficial it can be to tackle grief work alongside other widows, so this time around, the course includes a cohort component, which includes:
Two cohort-wide general working sessions, facilitated by Dr. Anna Roth.
An additional call focused on where members are at in their widowhood (less than 1 year out, 1-2 years out, 3-4 years out, 5+ years out).
An online space where you can discuss your experiences and the coursework with other cohort members!
Register today! Let's get ready to grieeeeeeeve!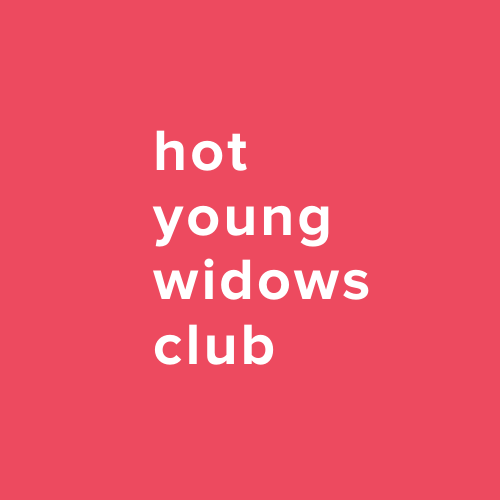 "Your course was (and is) the best thing I did for my grief. I have read, meditated, prayed, cried, yelled, sworn, slept, eaten and drank my way through this, but the most in control I have felt was taking your course."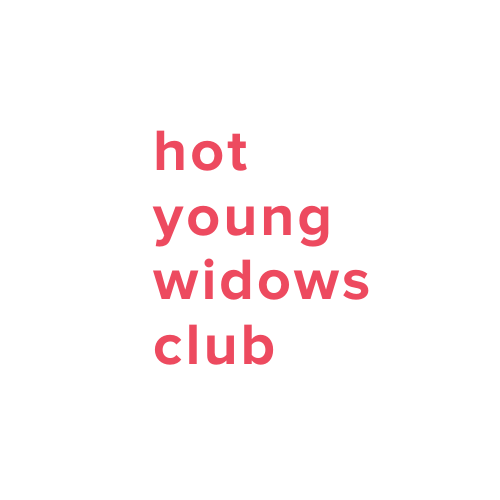 "I have been grieving for over two years. I didn't think there would be more to learn, but I was happily wrong. You presented new information that helped. Thank you both."
Course Curriculum
Pre-Course
Available in days
days after you enroll
Session 1: Am I Normal?
Available in days
days after you enroll
Session 2: Grief Brain
Available in days
days after you enroll
Frequently Asked Questions
Can I get a refund if I decide the course isn't for me?
We of course (pun intended) hope the course is helpful in your grief journey, and we've laid out the course curriculum ahead of time so students know what to expect when they enroll. We will not be giving out refunds after a student enrolls in the course.
Can I take this course if I'm not a widow?
Well, you *could*... but we actually have another grief guide for grievers of all types and recommend you take that one instead. It's called the Still Kickin Grief Guide!
How do I know if now is the right time for me to take this course?
We ask that you do an honest assessment of where you are in your grief journey to determine if this class is most likely to be helpful or overwhelming. For most, the desire to avoid and the presence of intense pain and discomfort is to be expected. You will likely feel some hard emotions during this course, but also some good ones — hope, validation and a sense of reassurance that what you are going through is "normal." However, timing is important. If you just lost your person and are currently in a state of shock, now might not be the best time to take in the information this course will provide. If you are experiencing frequent dissociation, are actively engaging in self-harming or addictive behavior, or are experiencing suicidal ideation, then you are in need of in-person professional help ASAP, and we do not recommend taking this course at this time. If you are on the fence, take a look at the course overview with your therapist to determine if the content feels manageable for you!
Can I take this course if I took the previous Hot Young Widows Club E-Course?
You can, but you probably don't want to, because the material is the same — we're just reopening the course to folks who missed out the first time!
When does the e-course start?
We're open to enrollment *right now* and close to new signups on January 14th. The course officially kicks off on Monday, January 18th at 7p CST with a live, virtual working session with Dr. Anna Roth. The course ends with another live, virtual wrap-up call with Dr. Anna on Monday, February 22nd at 7p CST. The virtual calls are optional! There will also be an additional call focused on where you are at in your widowhood (less than 1 year, 1-2 years, 3-4 years, 5+ years out).
How long do I have access to the course materials?
Forever! Once you're enrolled, you can come back to the materials as often as you like. The only exceptions to this are the virtual working sessions (aka the kick-off and wrap-up calls with Dr. Anna; and the additional call focused on where you are at in your widowhood) — those are one-time, live online events!
How do I get the details for the (optional) live virtual sessions?
Once enrollment closes, you will be sent the registration links for each session through Teachable so make sure your settings within the Teachable platform allow you to receive emails from us - this will be how we communicate with the cohort. We don't want you to miss any details! When you register for the live session, you will receive a confirmation email with the link to get into the call. These calls are completely optional!
This course is closed for enrollment.